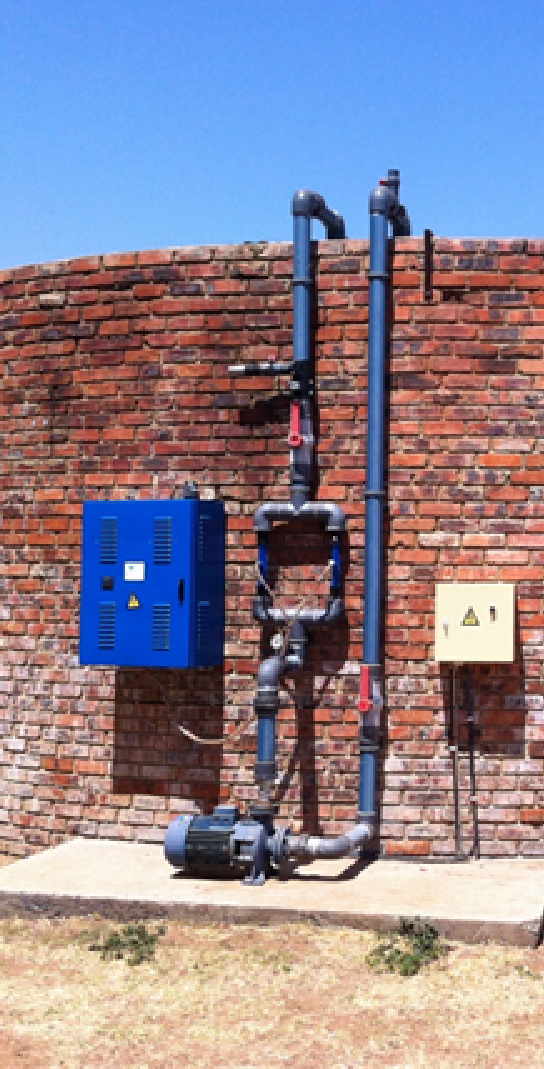 The agricultural sector in the North West and Gauteng Province in South Africa is suffering from contaminated water due to excessive mining. Especially poultry farmers are affected by the contaminated water supplies which is causing serious health, environmental and socio-economic problems.
This project aims at demonstrating a complete solution for a cost-efficient, easy to install (plug and play) water filtration system that is able to effectively filter biological and chemical contaminants in waste water while retaining sufficient essential minerals. By using the water filtration system, farmers gain access to clean water which can be used for poultry. The project is implemented by Broadfield Security Services Holland (BSS), NRO Fusion and Alterra – Wageningen UR.
TechForce has assisted in the entire process leading up to an application by advising in developing the project idea, writing the project proposal and submitting the application under the Partners for Water Program. TechForce is responsible for the project administration and reporting to the Dutch government on the progress and results of the project.
Back to previous page